What is Electrical Test and Tag?
Electrical Test and Tag is the process of testing the safety of any portable electrical appliance.
The testing process consists of two parts. Firstly, a visual inspection of the appliance is carried out to ensure that there is no visible physical damage to the appliance.
The second phase of the testing process consists of a range of electrical tests that are usually carried out with a piece of testing equipment called a Portable Appliance Tester.
Once the appliance has passed all of the necessary tests, a test tag is fixed to the appliance to confirm that it has passed all tests. The tag indicates the date of the test, who tested the appliance and the date the appliance is due for its next test.
Why Electrical Test and Tag:
As per The Occupational Safety and Health Act 1984 and Mines Safety and Inspection Act 1994, all employers/businesses must maintain a "Safe System of Work".
This means that it is an employer's obligation to ensure that the workplace is free from hazards for all employees, visitors and contractors of your site.
A great way to ensure that your site is in compliance with OSH Act is to implement a Test and Tag regime as per AS/NZS 3760:2010.
AS/NZS 3760:2010 is the Australian Standards document that outlines the testing process and requirements of testing electrical equipment.
Along with ensuring a safe workplace for your employees and visitors, Appliance Test ang Tagging is also a great way to keep track of your electrical assets across your workplace as a detailed test report will be emailed to you upon the completion of every testing period.
How Often Should I Test and Tag:
Every workplace is different, and AS/NZS 3760:2010 specifies different test intervals depending on the type of environment that the appliance is situated.
Appliances deemed to be in hostile environments (meaning they are regularly handled) will need to be tested more frequently than an appliance that very rarely gets handled.
The best way to determine what your site requires is to arrange an onsite meeting with one of our highly qualified staff to custom build a testing rescheme that best suits your workplace.
Test and Tag Services We Offer
WACOMM is your one stop shop for electrical test and tagging! We offer a range of Electrical Testing that you can protect your business in as many ways as possible, without the hassle of organising arrangements with multiple companies.
What is included in your service? After we complete your testing, you will receive:
Full reporting

Any advice and information you require from a qualified technician.

A certificate of compliance with your testing expiry date.

We contact you when your next service is due – so you will never need to worry!
So, what are you waiting for, REQUEST A QUOTE today!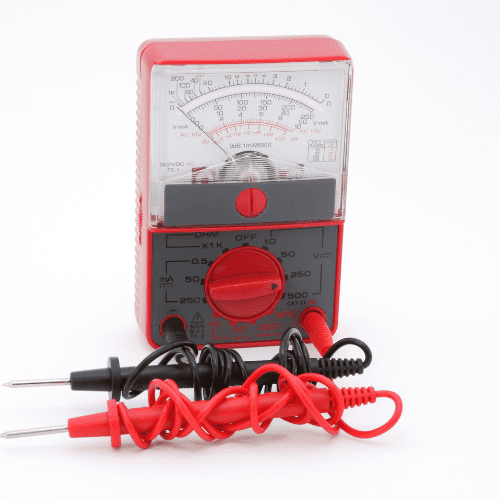 How often should test and tag be done?
The primary factor that determines the time between test and tag intervals is the type of environment in which the device is normally located. Many workplaces have different testing and tagging frequencies due to their individual risk management and WH&S planning. Depending on the country where you operate. "Safety rules or the current Australian standard". Explain how often you should have a test and label done for your electrical appliances, safety switches, etc.
Periodic inspections can be performed at intervals from 3 months to 5 years (usually reserved for server rooms with climate control).
Building areas should be inspected every 3 months, while factories and production facilities are usually 6 months. The different environments play a massive role, for example a computer in a clean and tidy office environment is completely different from a computer located in a high school with children to a laptop that always travels
 as luggage. Therefore, a detailed risk assessment should be performed to determine your specific business test requirements and testing interval.
Do you need to test and tag new equipment?
If any equipment is new, the supplier must be responsible for electrical safety. New equipment doesn't have to be tested on purchase.  However, they must be visually inspected in terms of any damage and must bear a "New to service" label indicating that they are brand new. The label will indicate that it has not been tested to Australian standards and must be set by a qualified technician.
Does a test and tag certificate expire?
 A test and tag certificate will never expire. if you complete a test and tag course successfully you are considered competent according to the AUS/NZS 3760 standard. if you want to retain the competent person status, then toy is required to keep up to date with the latest skills and knowledge.
What services do WACOMM offer?
At WACOMM, we inspect your workplaces and electrical appliances to ensure they are 100% safe and meet WH&S requirements.
Appliance testing and tagging
To guarantee the safety and longevity of electrical appliances and equipment you must test and tag your appliances. A WACOMM technician will perform the test by following these steps:
Visual inspection: Our technicians will make sure that your electrical appliances are free of visual defects.
Electrical testing: Electrical testing is performed using a portable device tester (PAT tester). This equipment controls ground maintenance, wire polarity, and insulation resistance to ensure complete electrical safety of the equipment.
Reporting: Once the testing and tagging processes are complete, we will record all the details in our report of each device's performance and include whether the items in passed or failed.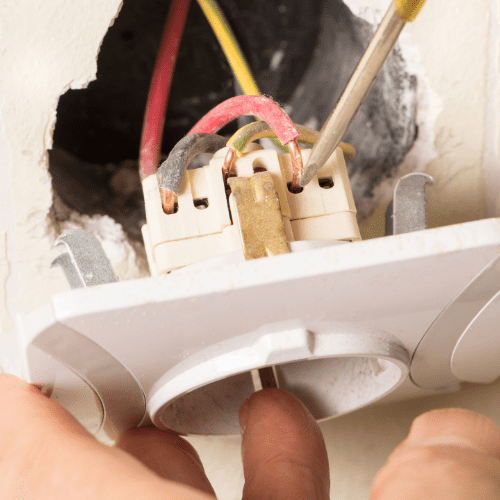 The testing and labelling process involves two important steps
Firstly, you should perform an in-depth visual inspection of the equipment and power cord to ensure that they are in good condition and show no signs of damage that could pose a danger to users or others. Visual tests often show signs of future equipment failure.
The second step is to test the electrical performance of the device using the Portable Device Tester.
Depending on the result of the visual inspection and electrical test, a PASS or DANGER label is affixed to the conductor on the device. If it fails, it must be removed from service and informed to management. The types of devices that need to be tested and tagged are the type of devices with a flexible supply lead (power cord) that you plug into a standard outlet. The standard applies to all equipment mounted on a socket.
Here are some of the most common devices that are tested and tagged by our technicians for clients: computers, printers, monitors, scanners, televisions, floor cleaners, extension cords, power boards, power tools, modems, copiers, fax machines, power tools, radios , air conditioning, refrigerators, hand dryers, washing machines, CD players, battery chargers, phone chargers, table lamps, vacuum cleaners, heaters, portable spotlights, jugs and kettles, toasters … and much, much more.
The general rule is, if the device needs to be plugged in, then it needs to be tested.
Need to get your appliances tested and tagged?