Reactive & Preventative Maintenance Solutions
As fully qualified and electrical contractors, we offer a full range of maintenance services including the following:
Building Management System Maintenance
Fault Finding and Repair
General Switchboard Maintenance
UPS & Generator Servicing
Appliance Testing and Tagging
Lighting Testing and Repairs
LED & Lamp Replacements
Fire Extinguisher & Hose Reel Maintenance
Thermographic Surveys and Reports
Electrical Safety Audits
Detailed Electrical Report
All of these tests can be compiled into one fully comprehensive report so that your electrical safety compliance can be handled with ease. Let Wacomm take the stress out of your electrical compliance.
Test and Tag:
Test and Tag is the process of checking the safety and integrity of portable electrical appliances throughout your site. Wacomm use a specialised piece of equipment known as a Portable Appliance Tester to thoroughly check your appliances for any electrical defects that may be present. We also conduct a visual inspection of the equipment to identify any physical damage that could be potentially harmful to any persons. We then attach a compliance tag to the lead of the equipment which identifies the test date, retest date and the technician who tested the equipment. A fully comprehensive report is then provided for all items tested across your site.
With the exception of the building and construction industry it is not a legislative requirement for commercial workplaces to test and tag. However, employers do have a duty of care to all employees and visitors to their sites. If someone was injured due to a faulty appliance the employer could be liable for not providing a safe workplace, this is why Wacomm highly recommends this testing to all of our clients.
The frequency of this testing varies depending on the type of equipment and the environment in which they are situated as per Australian Standard 3760.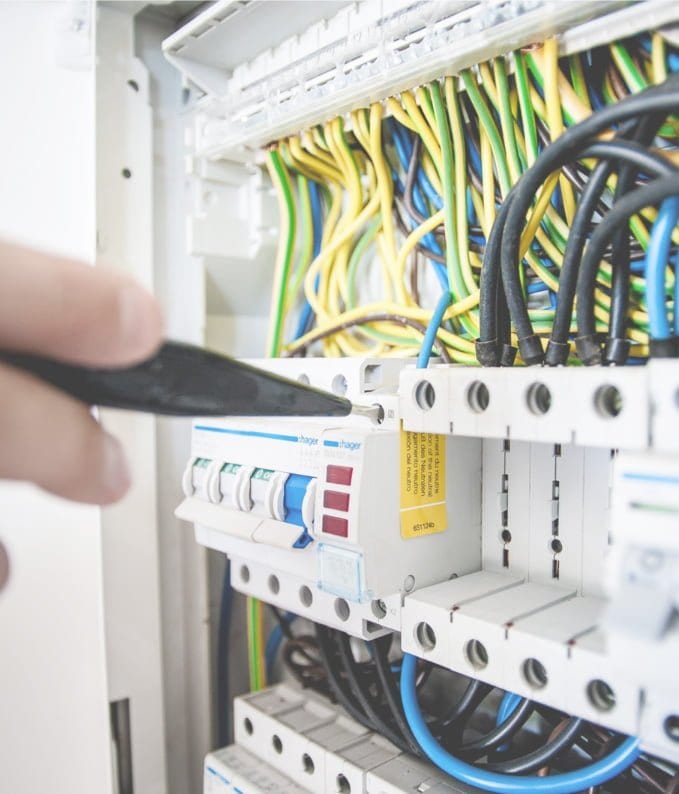 (RCD) Testing:
An RCD (Residual Current Device) is safety switch that has the potential to save lives from electric shocks. An RCD is designed to immediately switch off the power when an earth leakage is detected that that is harmful to a person using the equipment. Depending on the installation, RCD's are designed to operate within 10-50 milliseconds of identifying a potential electric shock. RCD's have saved countless lives over the years and Wacomm are the experts that you need to ensure that these life saving devices are operating as they should.
As per AS3760, workplaces must test their RCD's every six months to remain compliant. This 6 monthly test could be the difference between one of your employees going home to their family every night or not. Wacomm can't recommend this testing regime highly enough!
As with all of our other Preventative Maintenance Tests, a fully comprehensive report will be issued upon completion for your own compliance records.
Exit and Emergency Light Testing:
As per AS/NZS 2293:1995 all emergency escape lighting and exit signs within a building must be tested to ensure satisfactory operation in the event of an emergency situation.
Emergency and Exit lighting is a commonly overlooked however extremely critical component of your building infrastructure. Ensuring that your emergency lighting is operating at its full potential at all times is crucial to enable all persons to evacuate a building safely should there be limited visibility due to a power outage or fire.
Testing of this system is carried out every 6 and 12 months with the 12 months as per Australian Standards.
There are generally two stages to this testing, Wacomm will carrying out the required testing across the site and we will then proved a quotation for any repairs or replacements that may be required to ensure that your site remains compliant. These test results are recorded within your onsite logbook if one is present and also on Wacomm's internal system for future reference should it be required.
Thermographic Surveys:
Wacomm are fully trained in the use of Thermographic Imaging.
A Thermographic Survey comprises highly qualified technicians inspecting all electrical switchboards throughout your site using an infrared camera to detect and record abnormal temperatures within your electrical infrastructure. These abnormal temperatures generally show up before a major fault or breakdown presents itself, which ensures we can avoid critical system failures, unforeseen costs and crippling downtime to your business.
We highly recommend an annual Thermographic Survey to all of our clients as it is an extremely reliable way to diagnose potential electrical faults before they cause any major damage.
Thermographic Surveys are carried out during business hours with no disruption to your power supply whatsoever. We do this so that we can get an accurate image of your system under normal operating conditions.
Once the survey has been completed, a fully comprehensive report is provided outlining any potential faults. These potential faults are broken down into severity levels to assist with budgeting for any repairs that may be required.
High Voltage Maintenance:
Although Wacomm do not carryout High Volatage Testing and Maintenance in house, many of our clients still prefer us to also manage this aspect of their electrical infrastructure as we have proven ourselves to be professional, consistent and reliable time after time.
Wacomm employ specialist sub contractors to carryout this work, however we still remain as the primary contact as we manage this testing from start to finish with minimal input from our clients, allowing them to focus on their core business.
By allowing Wacomm to manage this aspect of your electrical compliance, we can ensure minimal disruptions to your business.
Require a customised preventaive maintenance schedule?