Westfield Shopping Centre
The facilities team at Westfield's Booragoon shopping centre engaged WACOMM to upgrade all of the existing fluorescent bulkhead lightings with new LED replacements.
After many site meetings and lighting trials, the decision was made to install LED strip lighting to provide an uninterrupted, clean strip of feature lighting to all of the bulkheads.
All works were completed after hours to limit impact on the business and ensure the safety of all customers.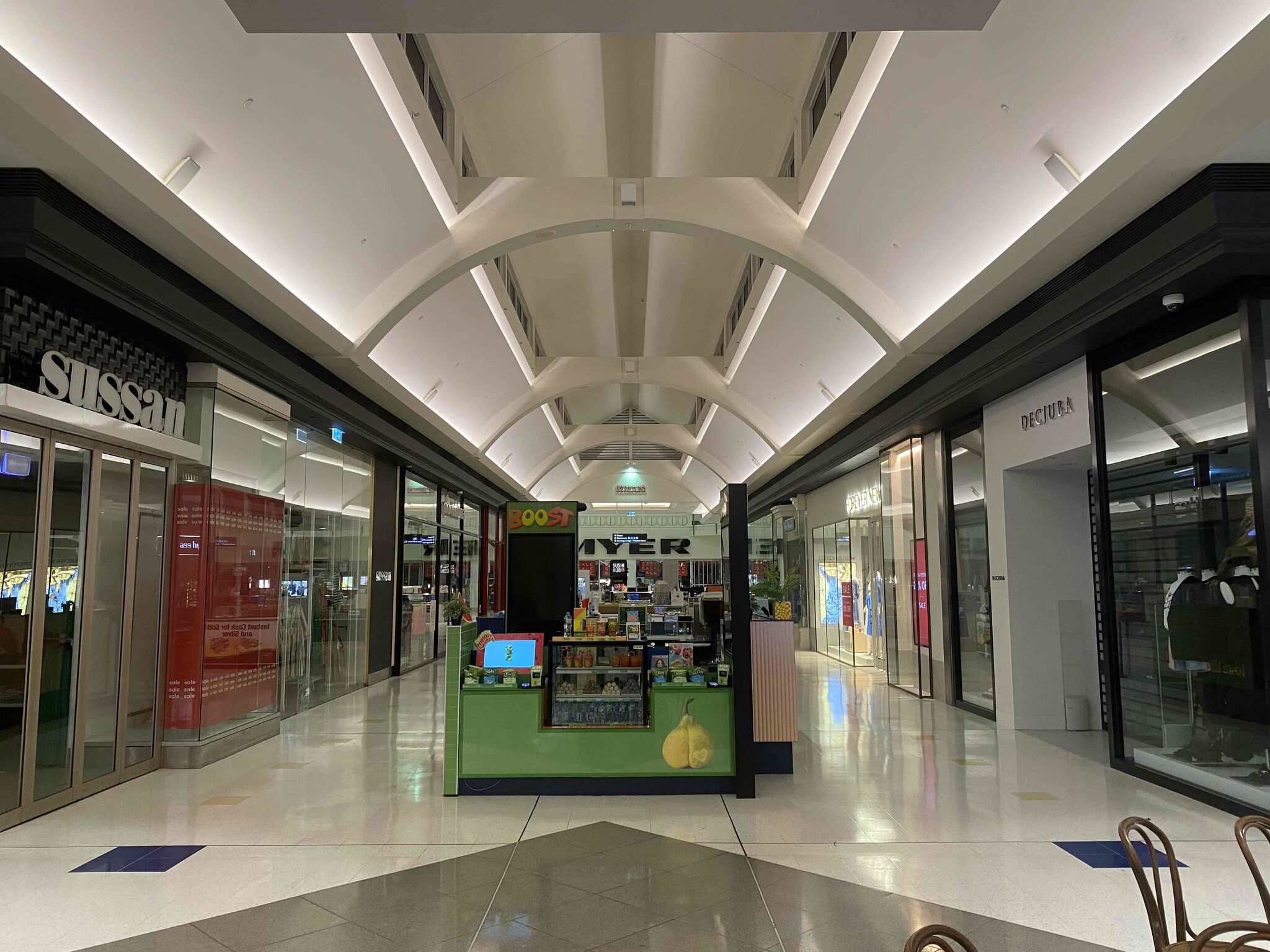 Services:
Upgradation

Lighting

Installation

Project Management
WACOMM and Westfield are now exploring the option of installing this lighting at other Westfield sites in WA.
This lighting project resulted in gaining the trust and loyalty of the Westfield facilities team which has since resulted in many other projects.