STOCKLAND RIVERTON SHOPPING CENTRE SECURITY SYSTEM
WACOMM Electrical is a registered security agent that employs qualified security and access control installers with certifications by Inner Range.
WACOMM recently won a tender for the replacement of a 25-year-old access control and intruder alarm system for Stockland Riverton Shopping Centre.
This project required an extensive amount of investigation due to no site drawings or cable identification schematics.
WACOMM was able to successfully identify all existing cabling and remove the old system to make way for a new, state of the art Inner Range Integriti access control and intruder detection alarm system, with no downtime to the business to ensure no major interruptions to the security status of the site.
To ensure no security breaches or security flaws, the new system was installed in stages along side the existing system.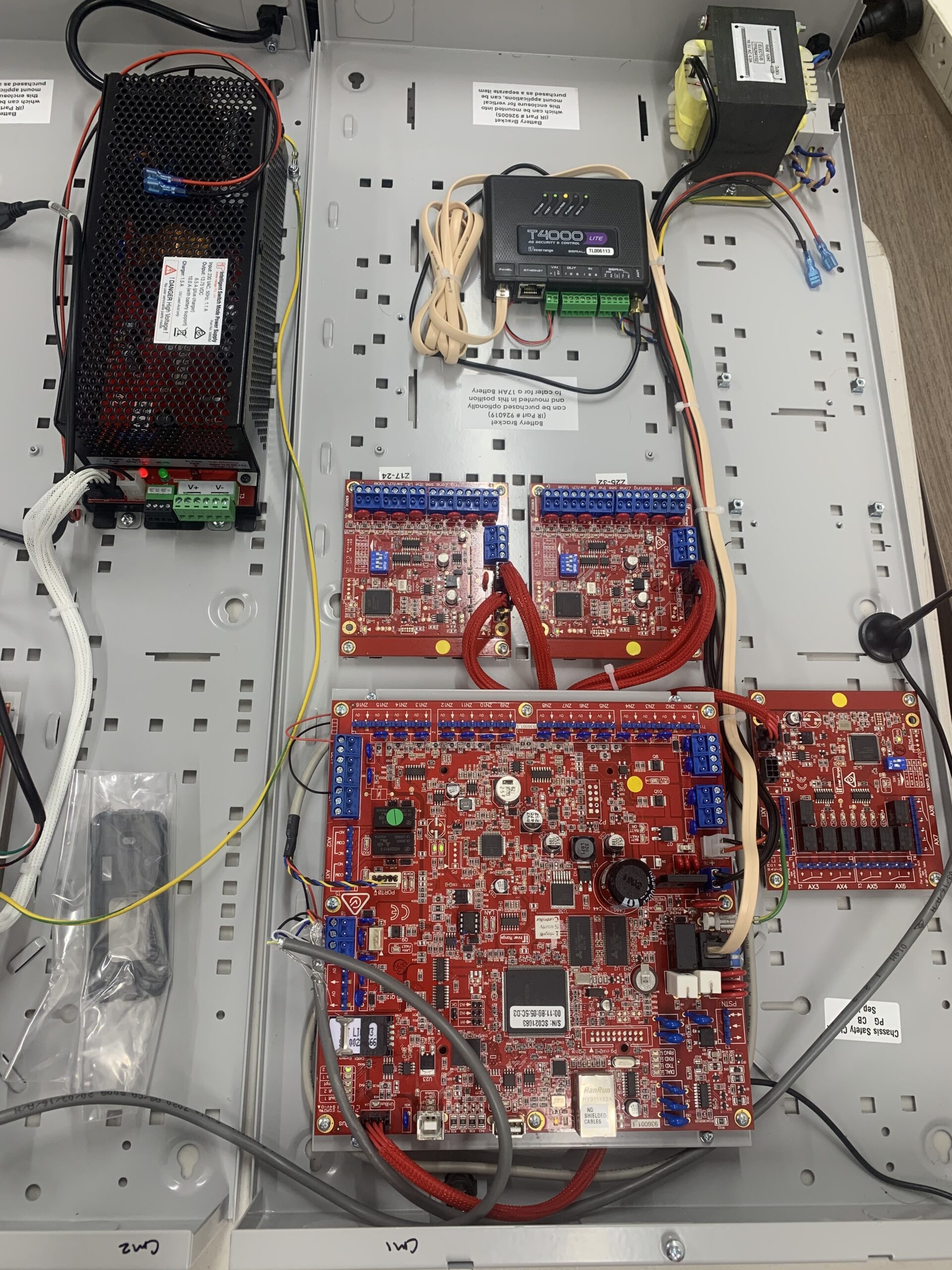 Services:
Installation

Security

Communications

Access Control
The new Inner Range Integriti System is comprised of new access control readers and swipe cards so that movement across the site by any individual can be monitored and logged for review at a later date.
A mobile phone app was also rolled out to senior management for remote access and control of the system This enables management to arm and disarm the system or even remotely unlock/open doors as required.
The system has been set up for remote monitoring by a certified 24-hour monitoring centre, with mobile security patrols should a breach occur.
WACOMM integrated the new Inner Range Integriti System with the shopping centre lighting so that the mall lights turn off and on when the system is armed and disarmed, which will result in an added energy cost saving to the business. The system was also integrated with the site's fire detection and warning system, toilet and parents room assistance alarm, and Stockland Duress alarms.
A new dedicated security computer was supplied and installed with an easy to use customer interface. The WACOMM team provided extensive training on the new system to Stockland management. WACOMM also has the ability for remote access for system maintenance or if the management team require assistance using the system.
The client was so happy with the installation that WACOMM have been engaged to expand on this system and provided additional access control and intruder monitoring throughout the site. WACOMM has also been engaged to install the new Inner Range Integriti system at Stockland's other properties throughout WA.
Benefits of Inner Range Integriti
The new industry standard for commercial, government, and industrial access control and intruder detection.
100's of integrations available including CCTV, building management systems and fire detection systems.
Mobile phone app compatible.
Highly secure encrypted swipe card readers with full data logging.
Highly scalable system that can be deployed across multiple sites with one central or multiple servers and user interfaces.